Conversation on Sismondi
Keywords:
Sismondi, Political Economy, Europe, Catholic Religion, Constitutionalism, Historiography
Abstract
The conversation between Paolo Prodi and Pierangelo Schiera took place in June 2010 at the Gabinetto Scientifico-Letterario Vieusseux in Florence. It affords in an original way all the aspects of Sismondi's works. Prodi and Schiera stated that Sismondi's political economy is still highly relevant today; they also stressed his European dimension; they discussed the religious as well as the constitutional thought thereby, in order to prove the importance well as the originality of his intellectual oeuvre.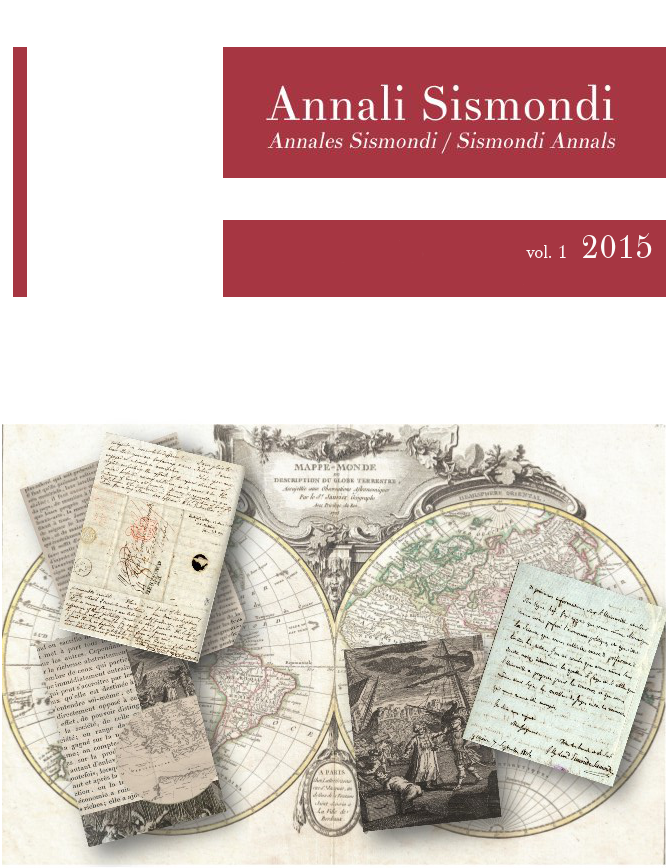 Downloads
How to Cite
Prodi, P., & Schiera, P. (2015). Conversation on Sismondi. Annali Sismondi, 1(1), 7–21. https://doi.org/10.6092/issn.2498-9886/5745
License
Copyright (c) 2015 Paolo Prodi, Pierangelo Schiera
This journal is licensed under a Creative Commons Attribution-NonCommercial 3.0 Unported License (full legal code).
See also our Open Access Policy.